Welcome to the HNR Virtual Keynote Event 2020!
The keynote presentations are now online on the HNR youtube channel!
Due to Covid-19, the 6th Historical Network Research conference hosted by the Luxembourg Centre for Contemporary and Digital History (C2DH) in Esch-sur-Alzette, Luxembourg, has been rescheduled to summer 2021. More details will be announced as soon as possible on the conference website.
However, our three keynote speakers have kindly agreed to record their papers to help us all think about how network theory and analysis can be applied in historical research. The event will take place on June 19th 2020, 14:30–18:00 CET, and be entirely online: Keynotes will be streamed on Zoom and afterwards uploaded to the HNR Youtube channel. There will also be Q&A-sessions following each presentation on Zoom. More information on registration, the program and the keynotes themselves can be found here.
We look forward to welcoming you online on June 19th and in Luxembourg in 2021!
The organizing committee
Aline Deicke (Academy of Sciences and Literature | Mainz)
Antonio Fiscarelli (University of Luxembourg)
Ingeborg van Vugt (University of Utrecht)
Marten Düring (University of Luxembourg)
Tom Brughmans (Aarhus University)
The C²DH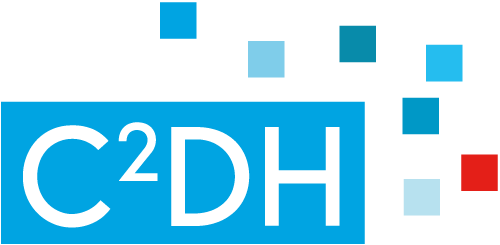 The conference is supported by the Luxembourg Centre for Contemporary and Digital History (C²DH). The C²DH is the University of Luxembourg's third interdisciplinary research centre, focusing on high-quality research, analysis and public dissemination in the field of contemporary Luxembourgish and European history. It promotes an interdisciplinary approach with a particular focus on new digital methods and tools for historical research and teaching.
Timeline
Contact
Questions, suggestions, notes regarding the keynote event? Drop us a line at HNR2020@historicalnetworkresearch.org or tweet us at @hnr_org: #hnr2020!